– Offering full service interior design & professional organizing –
Helen & Co. specializes in creating spaces that nurture wellbeing. Helen Austen has combined her background as a counselor and her decade of experience as a professional organizer with her eye for interior design to create beautiful spaces that foster a higher quality of life.
Helen Austen developed 7 design standards that help improve the impact your spaces have on your everyday living.
Helen & Co.'s Wellbeing Design Standards:
Organized– Create spaces that are organized and designed for high function based on your unique needs, tendencies, and preferences.
Nudge Architecture & Design– Nudge architecture is a term adopted from environmental psychology and it acknowledges that you can create spaces that have cues to encourage healthy behavior and habits with ease. We incorporate this element into all our design and organizing projects.
Nature & Lighting– Create opportunities to connect to nature and natural light.
Hobbies & Interests: Identify your personal interests and create spaces that help you to engage in them with ease.
Create Sleep Sanctuaries: Sleep is the foundation of a healthy lifestyle and we account for how factors such as noise, light, temperature, and the quality of your mattress influence sleep.
Non-Toxic– When available, we can offer options that are non-toxic or low VOC, including renewable, waste-reducing, energy-efficient, natural/organic, and locally sourced materials.
Living in Place– When applicable, we design homes that can grow and age with you. These spaces allow you to grow and evolve comfortably in your home throughout your lifetime.
As a regular guest on lifestyle television in Kansas City and Houston, Helen Austen is recognized as a thought leader in her field. Her expertise has also been featured nationally in Woman's World magazine and on Kansas City Live, Your California Life, Better Kansas City, Great Day Houston, KCTV5, Fox4KC, KMBC Channel 9, NBC Action News 41, Kansas City's NPR affiliate show Central Standard and many more. In addition, she has been the guest speaker at various events including: national trade conferences, health and wellness retreats, home improvement shows, community organizing groups, and more.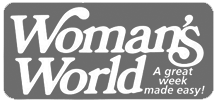 "Beyond fantastic! Highly recommend. Helen and her team helped me organize my whole house, pack up my house to move, unpack stuff to a temp apartment – and plan to have them unpack when we move again! Fist time in over 20 years that I am free of clutter and SO organized!"
"Helen recently organized our kitchen and home office, and her help has made a huge difference. We are absolutely thrilled with the results at every level. Helen's vast experience in organizing and good eye for solutions are evident when she works with you. She made so many practical suggestions which we could easily implement immediately. And the benefits have been long-lasting. She's given us so many tips that have kept using. Would definitely work with her again!"
"Helen was so amazing! She helped me organize my pantry, kitchen, living room and a very neglected children's art storage area. In addition to that service, she also consulted with me on what my next move(s) should be. My favorite part was her positive and friendly disposition, which was completely non-judgmental. I will definitely use this service again!"