Proudly serving The Kansas City metro area
& Houston, Texas.
Helen & Co. aims to improve your mental well-being through organization and functional design. Over the last 10 years, Helen Austen has used her background in psychology and counseling to create spaces that fit your specific needs and habits without sacrificing style or comfort.
Over the last decade, Helen Austen has created organizing and design solutions that have brought peace and functional living to reality. Here, you'll find a trained counselor turned professional organizer and interior designer who has joined the principles of design with the psychology of our organizational needs. Whether it's organizing a kitchen, designing custom closets, designing your kitchen or bathroom renovation, unpacking after a move, or decorating the rooms throughout your home, Helen & Co. can create personalized solutions and designs for all your living needs.
Helen is a regular contributor on KCTV5 and Great Day Houston, and she served as the resident organizing guru on NBC's Kansas City Live for 3 years. Her work has also been featured in Woman's World Magazine and on This California Life, Fox4KC, KMBC Channel 9, NBC Action News 41, Kansas City's NPR affiliate show Central Standard and many more.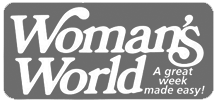 "Beyond fantastic! Highly recommend. Helen and her team helped me organize my whole house, pack up my house to move, unpack stuff to a temp apartment – and plan to have them unpack when we move again! Fist time in over 20 years that I am free of clutter and SO organized!"
"Helen recently organized our kitchen and home office, and her help has made a huge difference. We are absolutely thrilled with the results at every level. Helen's vast experience in organizing and good eye for solutions are evident when she works with you. She made so many practical suggestions which we could easily implement immediately. And the benefits have been long-lasting. She's given us so many tips that have kept using. Would definitely work with her again!"
"Helen was so amazing! She helped me organize my pantry, kitchen, living room and a very neglected children's art storage area. In addition to that service, she also consulted with me on what my next move(s) should be. My favorite part was her positive and friendly disposition, which was completely non-judgmental. I will definitely use this service again!"